Member News and Announcements
Email news items to news@nemca.com · Sign up for the NEMCA newsletter
6-8November
Registration is now open for Yankee Gathering XV!
Save the dates! Join us on November 6-8 in Westboro, MA for Yankee Gathering XV.
Registration details are available from David Haversat at haversat@gmail.com.
Featuring unique presentations on magic history and collecting, historical exhibits, and two full evening shows, this is sure to be another outstanding Yankee Gathering!
---
Featured Magic History and Collecting Sites
Send suggestions for featured sites to news@nemca.com.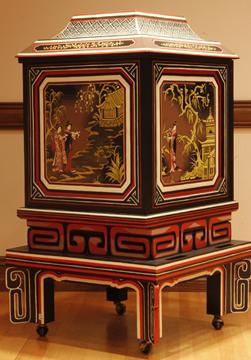 Fine artist Richard Heath was a member of the Le Grand David and his own Spectacular Magic Company for over 35 years. He worked alongside Cesareo Pelaez in creating the show's signature portraits, murals, theatrical scenary, and magical illusion artwork.
Richard is now accepting private commissions at his studio in Salem, MA. He is painting portraits and custom artwork for magic props.
View a sample of Richard's work at Magician With a Paintbrush.
---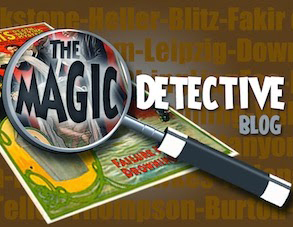 Magician Dean Carnegie is the curator behind The Magic Detective, a blog dedicated to Houdini and general magic history. Dean discusses many great magicians of the past, historical anecdotes, and current magic events.
Dean is an avid Houdini fan and like his idol, he is interested in the grave sites of famous magicians. See his research on The Dead Conjurors.