Member News and Announcements
Email news items to news@nemca.com · Sign up for the NEMCA newsletter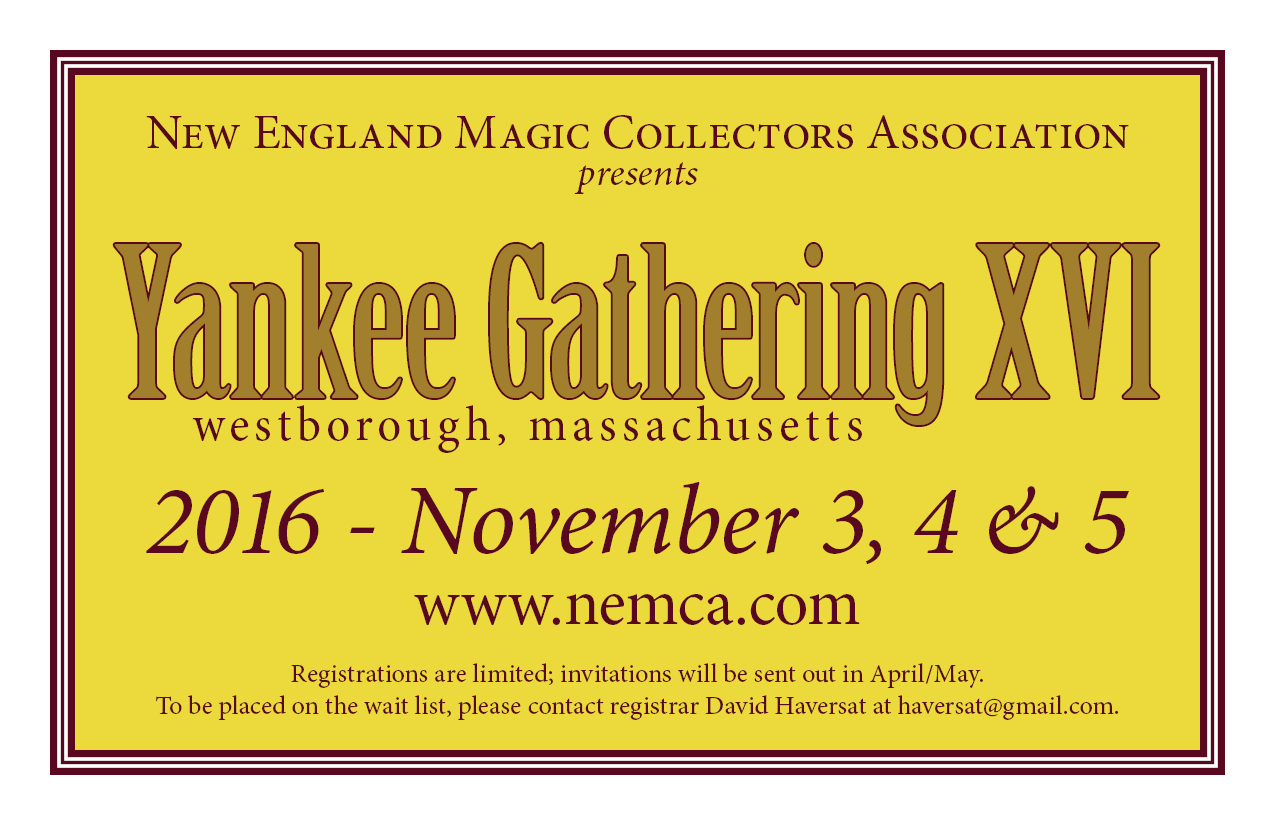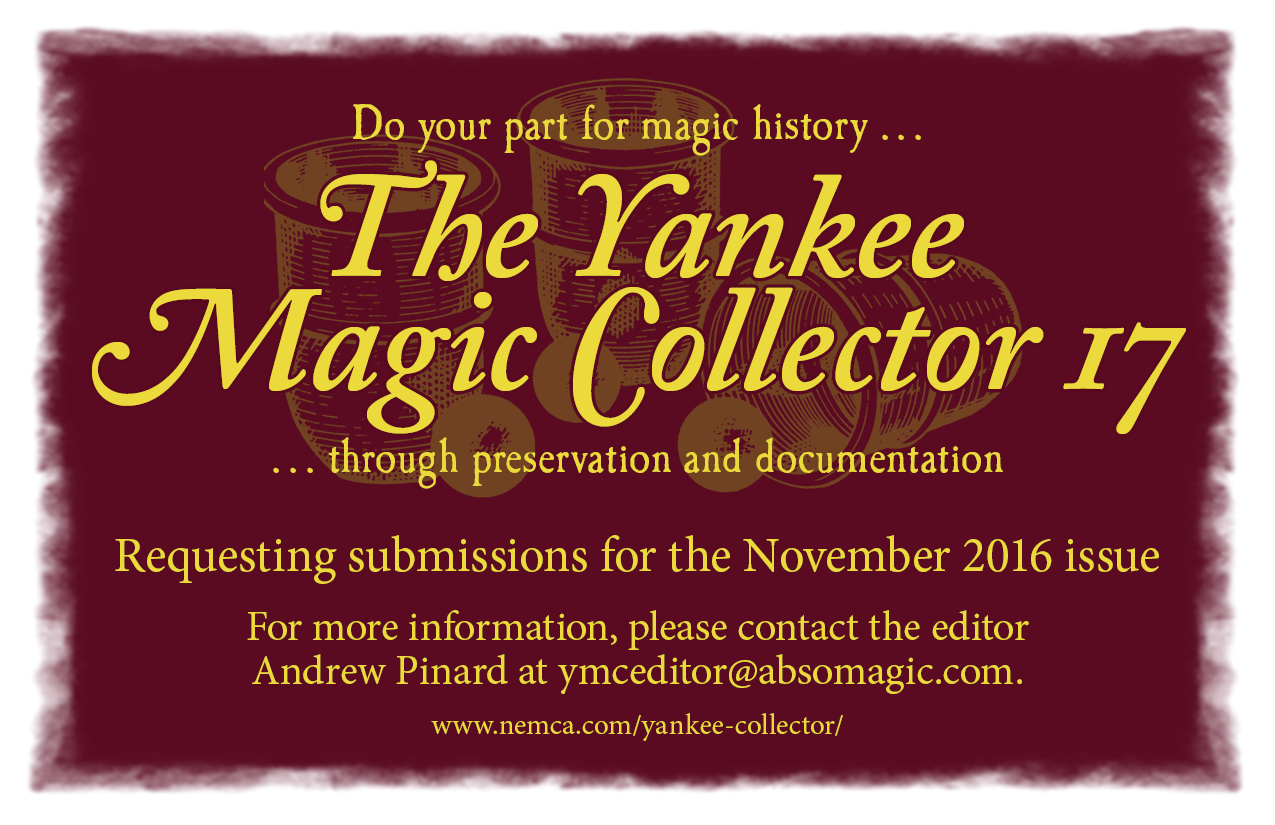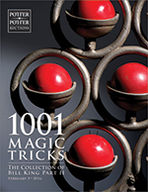 Potter & Potter Auction, February 6th, 2015 from 10am - 5pm, CST
Potter & Potter's first sale of 2016 features 1001 magic tricks (and more) from the collection of Bill King.
This is the second offering from Mr. King's collection, and will include vintage magic props, posters, and sets - everything from the smallest micro-magic miracle to large, stage-filling props. Virtually every famous builder of magic tricks from the 20th century will be represented, including Bob Kline, Thayer, P&L, Worth, Reidel, Owen, Davenport, Wolf's Magic, Marshall, Alan Warner, Himber, Warren Hamilton, Carl Williams, and dozens more. A selection of collectible books and ephemera will round out the catalog.
The auction takes place at 10:00 am on Saturday, February 6th in our Chicago Gallery. Catalogs ship approximately three weeks prior to the sale. Previews take place in the gallery in the days preceding the auction.
Featured Magic History and Collecting Sites
Send suggestions for featured sites to news@nemca.com.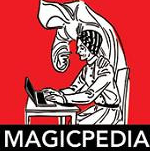 MagicPedia: the free encyclopedia, dedicated to preserving the history and techniques of magic, that anyone can edit.

Joe Pecore and a small band of volunteers has created the premier magic encyclopedia. The site is frequently updated and contains feature articles on magicians and magic history, and feature articles and videos.