Member News and Announcements
Email news items to news@nemca.com · Sign up for the NEMCA newsletter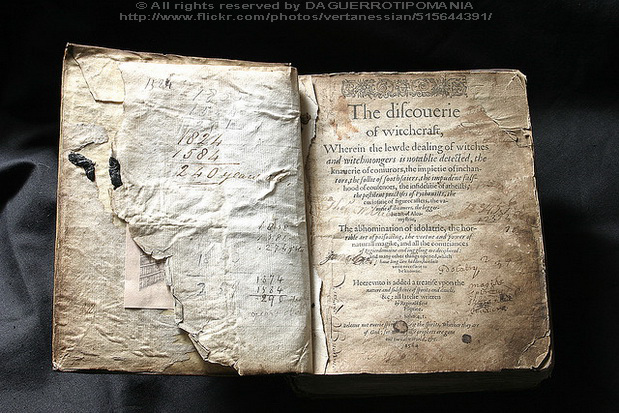 NEMCA Meeting: Saturday Oct 3rd, 7PM
Our featured speaker, Pauline Webber, is a paper conservatist and will lecture on paper restoration. Members are encouraged to bring materials requiring work for evaluation.
As always, members are encouraged to bring items to share in the always-popular show and tell session.
The meeting is scheduled for Saturday October 3rd, 7PM at the First Parish Church of Watertown, 35 Church St.
---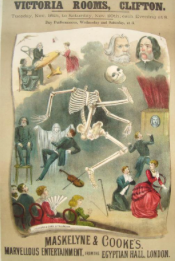 Haversat & Ewing Auction October 16-17, 2015
Over 220 choice lots cosigned by 20 of the nationís leading collectors including items from the late Ed Hill and Walter Gydesen!

Auction preview available September 27th.
· 28 Houdini-related lots
· 11 Blackstone Sr. lots
· Other items from Anderson, Wyman, Thurston, Okito, Thayer, LeRoy, etc
· Maskelyn & Cooke full-color lithograph
· Houdini in Amsterdam Prison lithograph, 1902
· The Jewel House of Art and Nature, 1653
· Conjurorís Magazine 1791-92
· Rational Recreations, 1794
· The Key of Knowledge or Universal Conjuror, 1796
· The Life, Adventures and Unparalled Suffereings of Andrew Oehler, 1811
Order an auction catalog here.
Featured Magic History and Collecting Sites
Send suggestions for featured sites to news@nemca.com.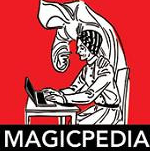 MagicPedia: the free encyclopedia, dedicated to preserving the history and techniques of magic, that anyone can edit.

Joe Pecore and a small band of volunteers has created the premier magic encyclopedia. The site is frequently updated and contains feature articles on magicians and magic history, and feature articles and videos.