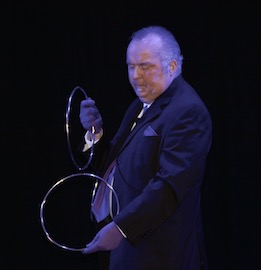 Yankee Gathering XVI Wrap-up
Thank you to all attendees for making Yankee Gathering XVI such a memorable event. It was wonderful seeing old and new friends.
Whether you attended the latest Yankee Gathering or not, you'll want to read Frank Dudgeon's excellent overview of the event.
Attention collectors and biblophiles: Yankee Collector #17 is now available for purchase online. This issue contains articles from 17 contributors with nearly 200 pages of magic history and collector knowledge.
See you in 2018!
Member News and Announcements
Email news items to news@nemca.com · Sign up for the NEMCA newsletter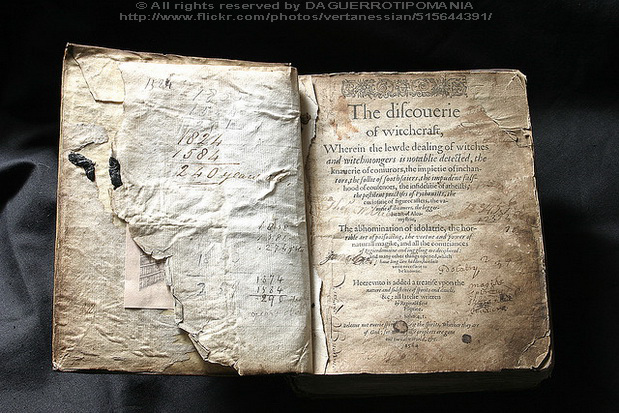 Upcoming NEMCA Meeting: Saturday, Sep 10 at 7PM
First Parish Church (Upper Hall) - 35 Church St, Watertown, MA 02472
Please bring your new acquisitions and show-and-tell items.
For our September meeting, Scott Martell will present a talk on the late Irv 'Mr. Fingers' Weiner, a continuation of Scott's current book project concerning Irv's life and magic.
---
Upcoming Collecting Events
Email news items to news@nemca.com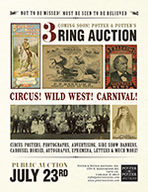 Three Ring Auction
Potter & Potter Auction, Saturday, July 23rd from 10am - 5pm, CST.
Ladies and gentlemen! Boys and girls of all ages! The greatest auction house on earth is now offering for sale an ostentations & overwhelming number of gorgeous and artistic antiques and relics from the world's most unrivaled of circuses, carnivals and wild west shows!
Included in this not-to-be-missed extravaganza of an auction will be carousel horses, sideshow banners, circus posters and lithographs, Buffalo Bill and wild west memorabilia and ephemera, Coney Island Amusement Park relics, and oh, so much more! Photographs, autographs, wagons, banners, wood carvings, signs, and other fantastic objects sure to delight and amuse will all go on the auction block!
---
Featured Magic History and Collecting Sites
Send suggestions for featured sites to news@nemca.com.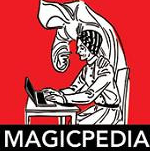 MagicPedia: the free encyclopedia, dedicated to preserving the history and techniques of magic, that anyone can edit.

Joe Pecore and a small band of volunteers has created the premier magic encyclopedia. The site is frequently updated and contains feature articles on magicians and magic history, and feature articles and videos.